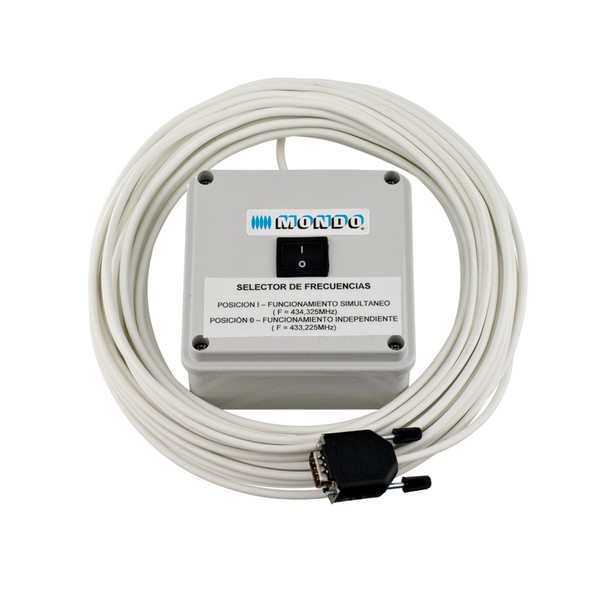 Additional electric additional device to be installed in case that in an indoor hall there are more than one MONDO scoreboard using radiofrequency communication.
The customer would be able to use either all the MONDO scoreboards simultaneously with one control panel or each of them separately with their respective control panel.
This device has a switch to select either simultaneous or independent use.
Variants
Double frequency system ME0070