The general transport trolley consists of a metal structure that supports an MDF board.
It is provided with 4 nylon wheels which facilitate its movement. The rear wheels are fixed, the front wheels are connected to the steering mechanism.
All metal elements such as bolts, shafts, etc. are zinc-coated.
After a degreasing treatment, consisting of a pressured phosphate bath, the structure is painted with polyester powder paint and polymerized at 200° C in an oven.
DIMENSIONS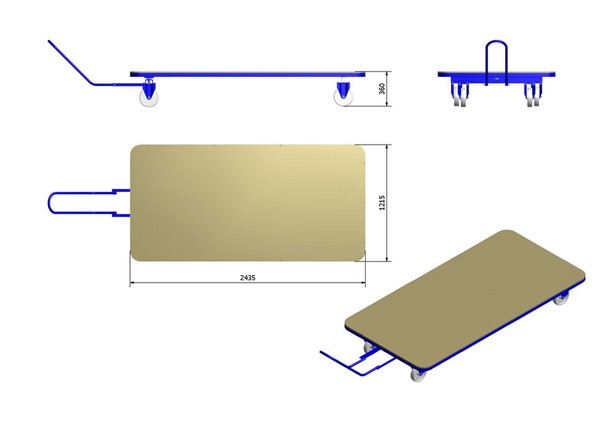 Variants
General Transport Trolley AV120 (manual traction)
General Transport Trolley AV125 (mechanical traction)
Accessories for General Transport Trolley manual traction AV120
Accessories for General Transport Trolley mechanical traction AV125
Parts: carts coupling ball AC0090A0090