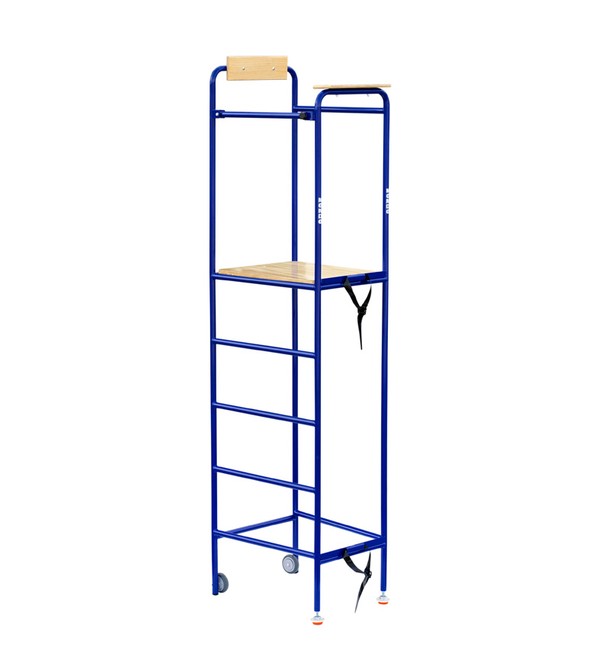 Podium for indoor volleyball referee made of circular steel tubes. The podium with a tubular structure has been designed with a side ladder that allows access to the space reserved for the referee, whom will be standing at the top. It has two wheels for easy transportation when the podium is flipped.
The platform structure for the referee, a back and a table, is all in 20 mm varnished wood veneer.
The podium is joined to the volleyball post with two straps located in the front.
All steel junction elements have been submitted to zinc treatment. This product is painted with polyester powder paint, which is applied after a degreasing treatment using a pressurised phosphate bath and cured in an oven at 200ºC.
Standard colour: blue.