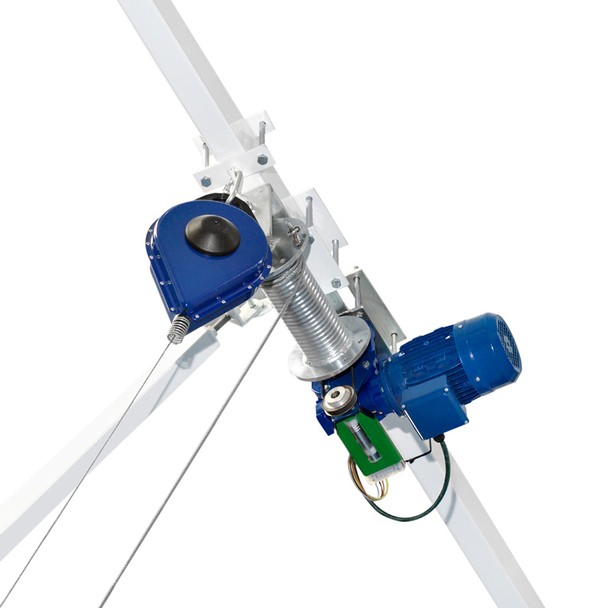 A safety device to be installed on a basketball unit fixed unto the indoor hall ceiling (MONDOHANGER and MONDOSINGLE).
One end is fixed to the bottom of the basketball unit and the other to a fixed point of the upper structure. It acts as a safety device to stop the unit from falling in the event of a breakage of the support straps, lift cable or any other element that holds the basketball unit in place.
In normal conditions this brake supports the elevation or unfolding of the basketball units, but in case of a sudden fall, it will block automatically using the inertia principle, preventing the collapse of the unit.
Variants