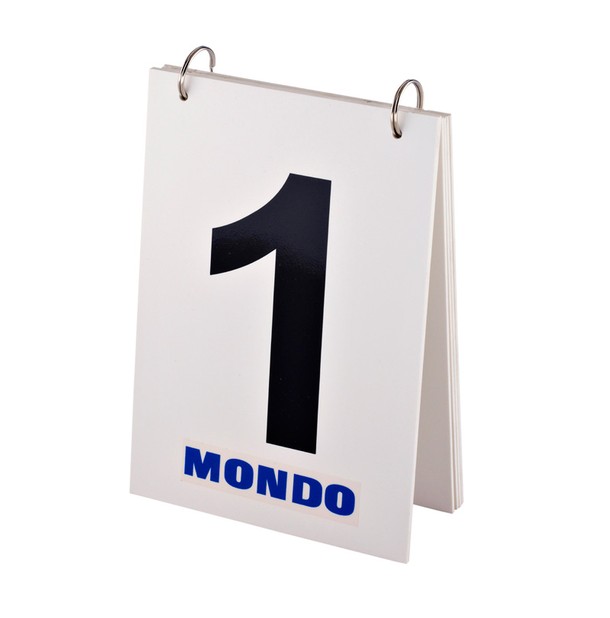 Set of indicators for players' personal fouls in basketball.
The set consists of five white indicators made of PVC. Each indicator has a number written on one side. The indicators are fastened together at the top by two metal rings.
The numbers range from 1 to 5, the first four are displayed in black and the last which indicates the fifth foul is in red.
Variants
Set of 5 indicators for personal fouls PK990 (Set of 5 indicators: player's personal fouls)
Set of 5 indicators for personal fouls PK991 (Unit of Team fouls indicator flag)