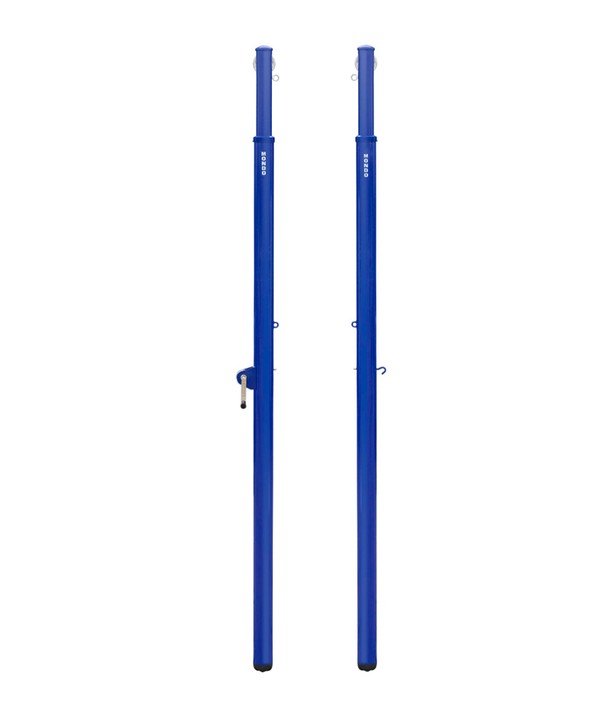 A set of telescopic steel posts for indoor or outdoor volleyball for ultimate versatility.
The profile is 89 mm in diameter at the bottom and 70 mm at the top.
The posts include protections that easily assembled and disassembled by a Velcro strap and that covers the tensioning system and net support that may be dangerous if they hit by a player.
The posts have a tensioning system with removable crank net.
The height is adjusted manually using a knob located at the top of the pole. The steel telescopic interior has a spring system to facilitate height adjustment.
On top of each post is housed a grooved wheel which circulates the net cable.
The bottom portion of the posts have rounded end that covers the PVC edges which may be hazardous in handling for assembly and disassembly.