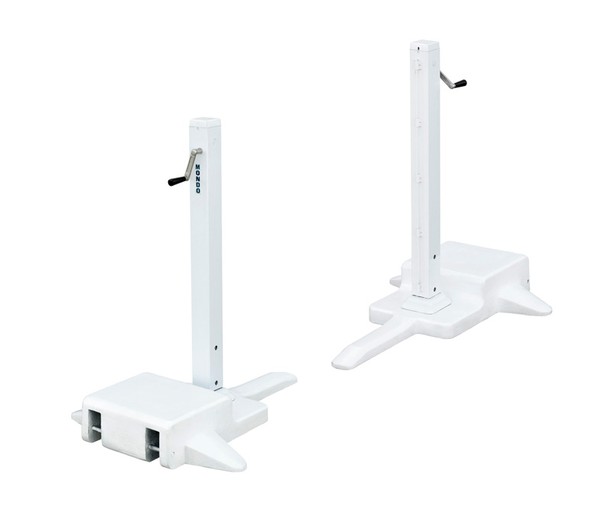 Set of portable tennis posts with steel aluminum, including great counterweight built into the base for best stability.
The post height is 1070 mm.
Each base of the post has two wheels for transport and an anti-roll structure to move the post forwards and sideways on the court. This anti-roll system allows for maximum net tightening without any danger of posts rolling down.

On top of one of the posts, a net tightening system is incorporated and operated by a removable crank drive.
The net can be attached to the other post with a hook.
The net is fixed at its full height on both posts with a rod longitudinally placed inside each post.
Standard colour: white.