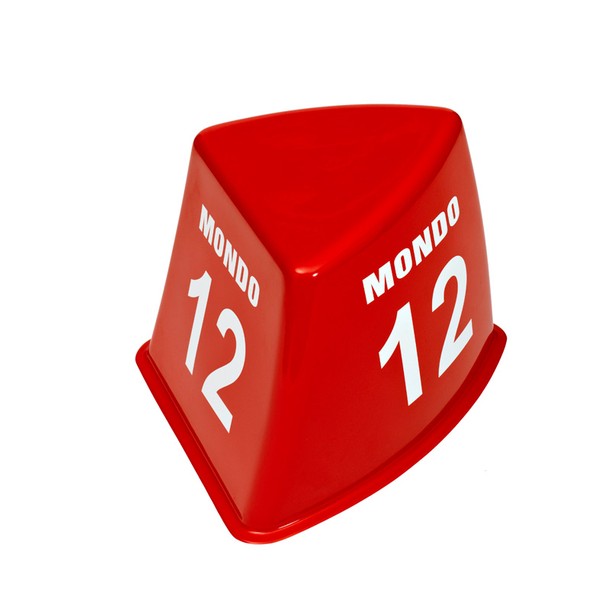 Made of fiberglass-reinforced polyester. They are designed and built for easy storage as they can be stacked one inside another. The surface is smooth with the color built into the material throughout the thickness of the product in order to reduce maintenance.
A reinforcement strip along the lower perimeter gives rigidity and stability to the product. At the top of the box is a hole for easy transport.
The numbering is made with stickers on each of the three sides of the box.
Boxes are numbered every two meters from 10 to 22. Custom numbering available upon request.

SALES UNIT
Set of 14 pieces
DIMENSIONS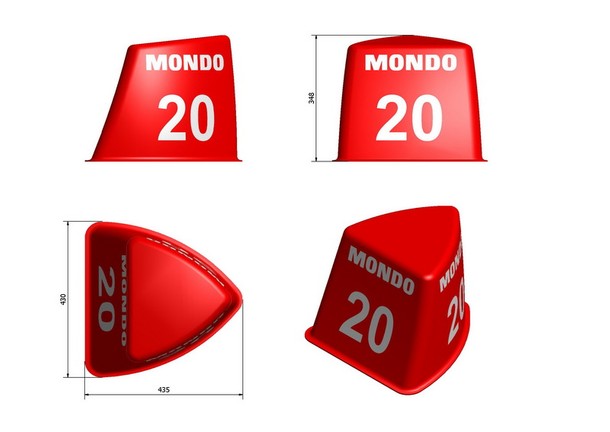 Variants
Shot Put Distance Marker Box WS AL104 (from 9 to 21)
Shot Put Distance Marker Box WS AL105 (from 10 to 22)