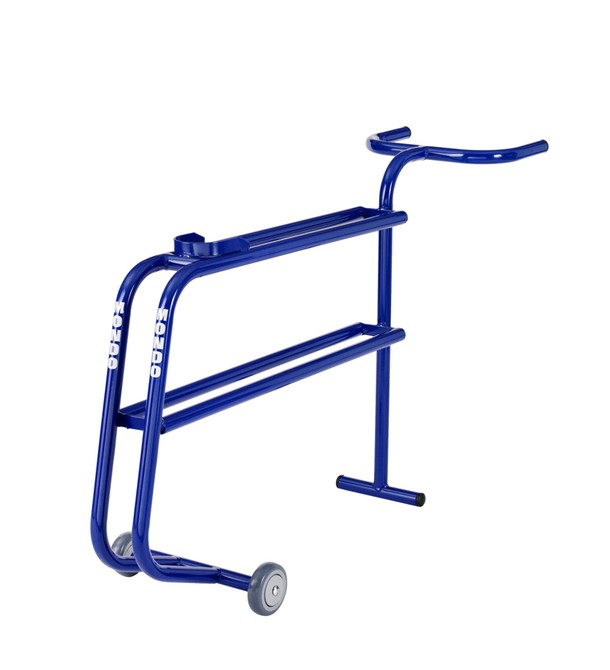 The frame of the rack is made from 30 mm diameter cold rolled steel tubes.
Two polyethylene wheels mounted on an axis allow its movement by lifting the handlebars.
Shot puts are placed on a channel consisting of support profiles placed at a distance that is suitable to arrange shot puts of different diameters.
All tube ends are sealed with plastic pressure caps.
After a degreasing treatment, consisting of a pressured phosphate bath, the structure is painted with polyester powder paint and polymerized at 200° C in an oven.

DIMENSIONS