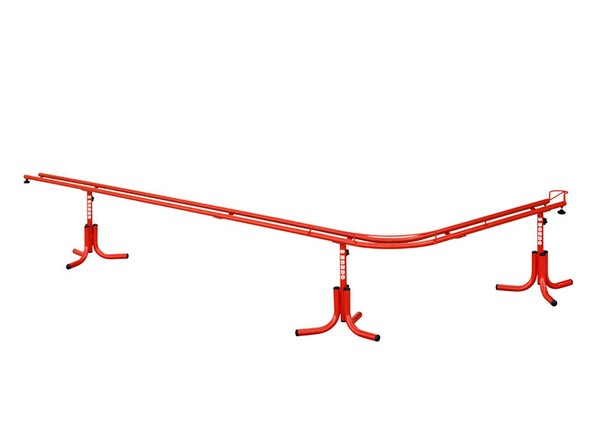 The shot put return channel consists of two parallel metal tubes upheld by a series of adjustable vertical supports.
The final part of the channel is curved at 90º angle to ease the slowdown of the shot puts.
After a degreasing treatment, consisting of a pressured phosphate bath, the structure is painted with polyester powder paint and polymerized at 200° C in an oven.
Dimensions 10.50 x 1.25m

DIMENSIONS