Designed and manufactured in accordance with the Regulations of the International Federation
The upright is manufactured from an extruded aluminum profile, with a square section of 80 x 80mm with rounded edges, equipped on one side with a guide.
It holds one crossbar support that slides vertically along the guide.
Adjustable from 0.63 m to 2.60 m.
The base features two leveling knobs for perfect positioning on any surface, and two 60 mm wheels for easy movement.
After a degreasing treatment, consisting of a pressured phosphate bath, the product is painted with polyester powder paint and polymerized at 200°C in an oven.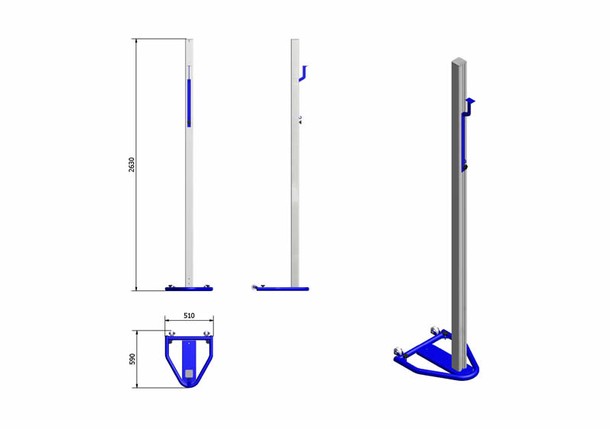 Variants
Single-pipe Aluminum High Jump Standard AA020
Complement for:
High jump cross bar (MONDO) AA405
High jump cross bar (MONDO) AA405
High jump cross bar AA400
High jump cross bar AA400