Designed and manufactured in accordance with, and certified under, the Regulations of the International Federation (IAAF Certificate: E-12-0682).
The structure is made of stainless steel 3 mm thick. It is provided with external ribs to properly secure it to the concrete encasement.
The front and rear parts are provided with holes to lock the cover.
It is equipped with two drainage holes.

DIMENSIONS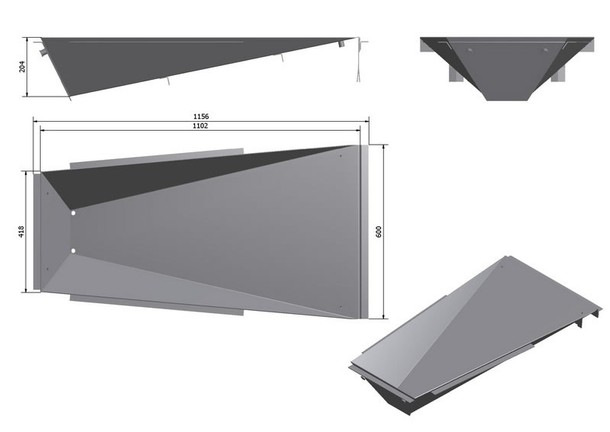 Accessories for Stainless Steel Pole Vault Box WS AE015
Stainless steel pole vault box HQ AE005
Stainless steel pole vault box HQ AE005