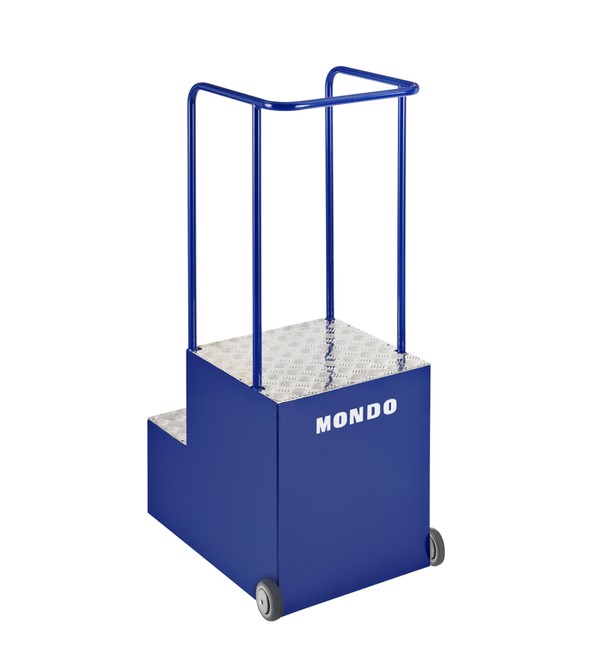 It consists of a two-step structure, made of high-resistance steel, equipped with wheels, handrail, and a non-slip floor.
The wheels, made of injected polypropylene, only act when the structure is inclined, ensuring stability during use and allowing mobility.
The non-slip floor is made of knurled aluminium plate.
All metal elements such as bolts, shafts, etc. are zinc coated.
After a degreasing treatment, consisting of a pressured phosphate bath, the structure is painted with polyester powder paint and polymerized at 200° C in an oven.

DIMENSIONS