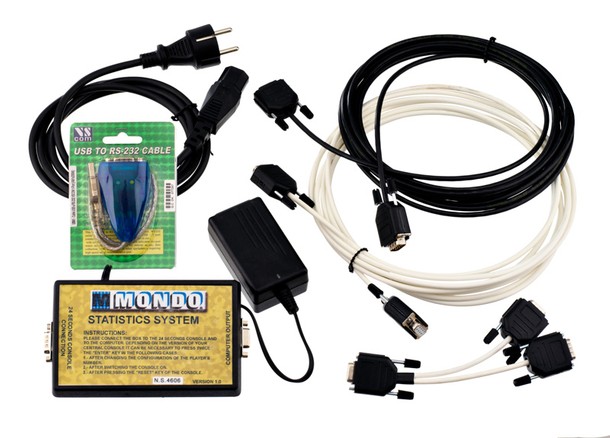 Interface electronic device RS232 (statistics system) that converts the specific protocol processing data from the MONDO console into a standard output protocol.
Game data are converted to be processed as a statistics system and computer Graphics in the computer managing TV signal.
The interface consists of a control box (145 x 30 x 90 mm) that is connected to the 24 seconds control console. This connection works with 485 communications protocol, so that the control box can be placed far from the console (200 meters). The control box has a 232 output that can be connected to a computer or to any device with a serial port.
This product has been designed to work in coordination with a MONDO scoreboard model used as main scoreboard, and connected to its MONDO console.
Variants
Statistics interface ME0110