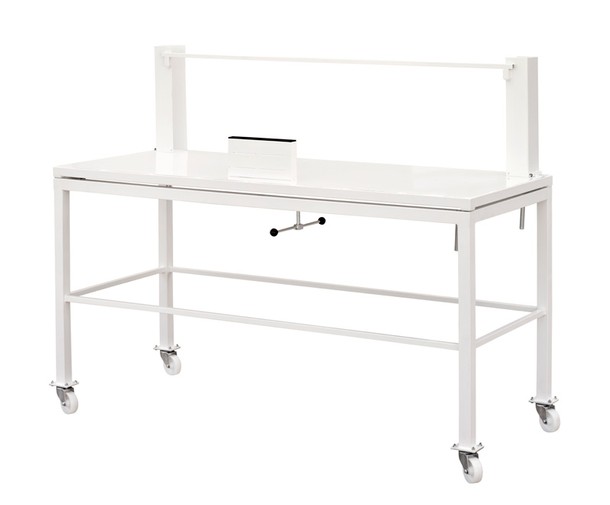 Table with wheels designed for quick and easy replacement of the basketball board.
Its dimensions are 2050 x 830 x 1700 mm and it is entirely made of steel. It consists of a base frame structure and a height adjustable table top.
The base consists of a tube structure that supports the table. The structure is placed on four wheels with rubber band and separate brake. The table consists of a frame with a top plate which supports the board during replacement. There are some screws in each of the four corners to adjust the table height to the basketball board. There are also two folding metal brackets for proper mounting of the board during assembly and dismantle operations. On the table there is a cap with a protective neoprene to support the ring in its horizontal position.
The whole table structure is painted in white.
Variants
Table for replacing board PK970