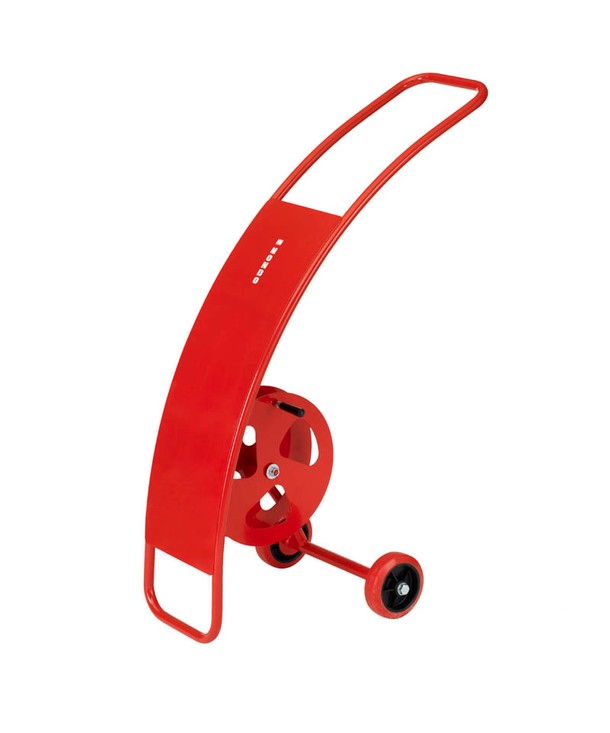 The tape winder consists of a supporting structure and a winder drum, both made of steel.
The supporting structure consists of a tubular frame and a curved metal sheet which prevents the tape from escaping out of the drum. Two rear wheels with plastic core and colourful rubber tread facilitate the movement during tape winding and unwinding operations.
After a degreasing treatment, consisting of a pressured phosphate bath, the structure is painted with polyester powder paint and polymerized at 200° C in an oven.
The tape is not included.
DIMENSIONS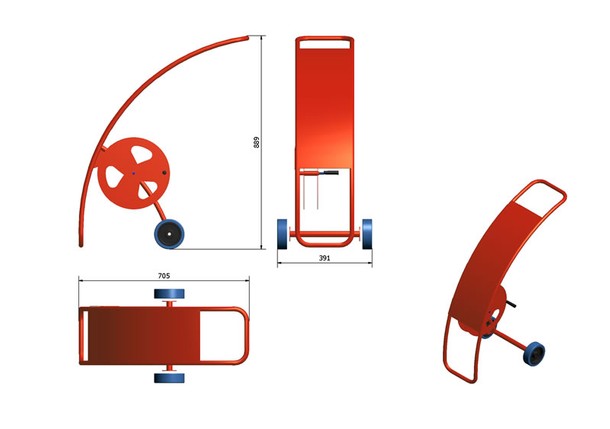 Complements for:Tape Winder WS AL155
Ground staples for sector tape AL160
Ground staples for sector tape AL160
Sector tape White Colour AL170
Sector tape White Colour AL170
Sector tape Yellow Colour AL172
Sector tape Yellow Colour AL172
Sector tape Blue Colour AL173
Sector tape Blue Colour AL173
Sector tape Red Colour AL174
Sector tape Red Colour AL174
Sector tape Orange Colour AL175
Sector tape Orange Colour AL175
Sector tape White Colour - 50m AL17050
Sector tape White Colour - 50m AL17050
Sector tape Yellow Colour - 50m AL17250
Sector tape Yellow Colour - 50m AL17250
Sector tape Red Colour - 50m AL17450
Sector tape Red Colour - 50m AL17450