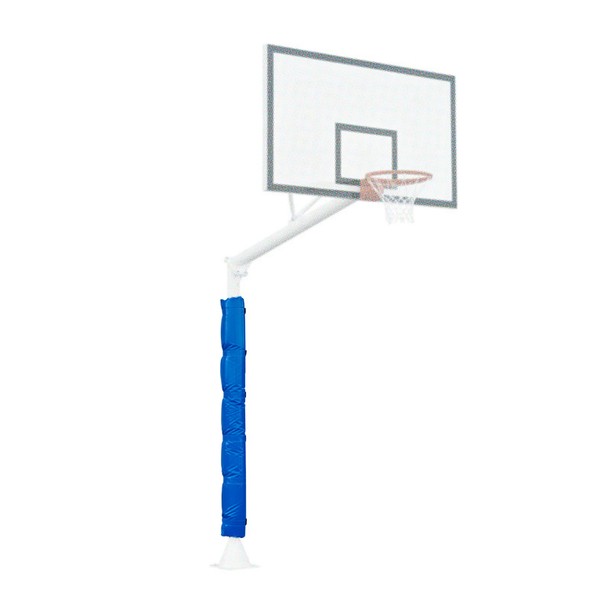 Protection unit for a post with round section, especially recommended for monotube outdoor fixed basketball unit (MONDO references PK44 and PK745).
Its dimensions are 2000 x 540 x 50 mm .
This is a flexible foam plate coated with canvas which is adapted to the perimeter of the post and fixed with several Velcro strips.
The outer cover is made of PVC and the interior is in low-density foam.
Variants
Unit of protection for one monotube fixed outdoor basketball unit PR211 (Unit of protection for the monotube fixed outdoor structure (Just for one basketball unit. Two units are needed for a set of two basketball units))