Rio 2016: a shower of records for athletics!
Aug 24, 2016
The Rio 2016 Olympic Games are already part of history: more than 11,000 athletes took part in the largest sporting event in the world.
As for the athletic competitions here are a few interesting facts: 2,283 athletes competed from August 12 to 18; 3 World Records were broken during the Games, 8 Olympic Records and 10 Area Records, not to mention the 99 National Records broken during the days dedicated to athletics.
We are happy with hese exceptional athletic performances, but in particular we are proud of the 2 World Records set on our Mondotrack / WS:
10,000 m (W) Almaz Ayana (Ethiopia) | World and Olympic record with 29:17:45
400 meters (M) Wayde van Niekerk (South Africa) | World and Olympic record with 43.03s
MONDO: ALWAYS ON ATHLETES 'SIDE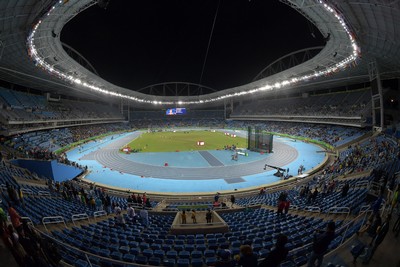 The Joao Havelange Stadium with Mondotrack/WS