The olympic rings painted on the Olympic Track of Rio 2016
Jul 13, 2016
In less than one month to the beginning of the Olympic games in Rio 2016, the olympic rings have been painted on the running track of the Olympic stadium.
The famous five rings represent the five continents and the meeting of the athlets from all over the world who will challenge each other to join big records.
The rings have been painted in a lighter shade than the deep blue of the track, in order not to distract the athlets who will compete and try to do their best perfomances on the best ever seen track.
The hard work took more than one week to find the right place of the rings on the track, and then two days to paint the rings.
The olympic track, signed by Mondo, is finally ready for the opening of the olympic games of Rio 2016, which will inaugurate on 5th of August.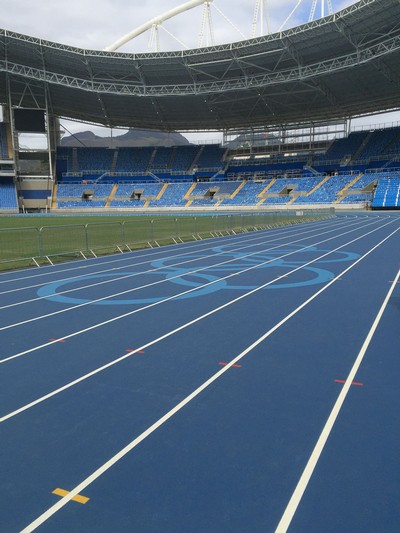 The light blue olympic rings on the blue running track