Made of steel profile, it is designed to be operated manually.
Upon request it can be customized as to be towed behind a small tractor. Multiple carts might be interconnected to be towed by a single tractor.
Hurdles can be loaded and unloaded from both sides of the cart.
It is equipped with 200 mm diameter nylon wheels, to facilitate movement on synthetic surfaces.
All metal elements such as bolts, shafts, etc. are zinc coated.
After a degreasing treatment, consisting of a pressured phosphate bath, the structure is painted with polyester powder paint and polymerized at 200° C in an oven.
Note: it is delivered disassembled.

DIMENSIONS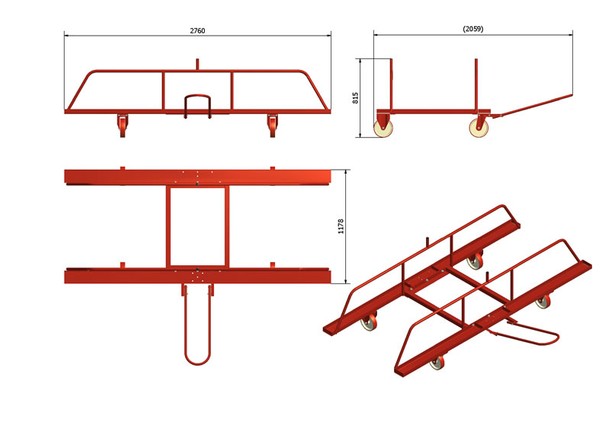 Variants
Hurdle Cart AC00910 (10 Hurdles)
Hurdle Cart AC00920 (20 Hurdles)
Hurdle Cart AC00924 (24 Hurdles)
Hurdle Cart AC00930 (30 Hurdles)