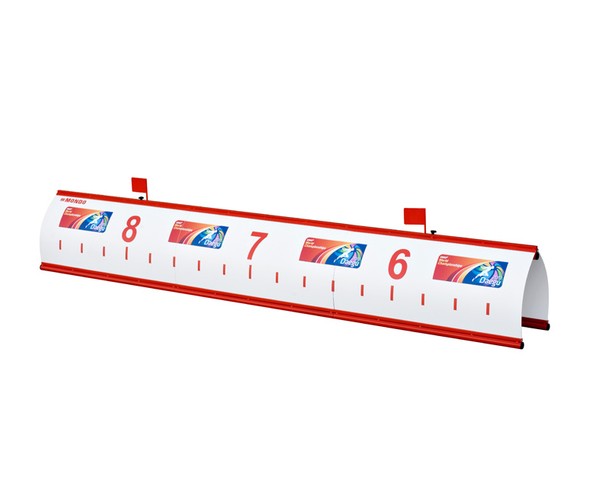 The jump distance indicator consists of a metal structure of triangular cross section made of three triangular parts, which are easy to assemble. It consists of six panels (three on each side) made of 3 mm thick rigid PVC foam.
Both sides of the panels are marked with a graduated bar (with vertical lines at 20cm intervals) and with the reference numbers for the long jump on one side (from 6m to 9m, at intervals of 1 meter) and for the triple jump on the opposite side (from 15m to 18m, at intervals of 1 meter).
After a degreasing treatment, consisting of a pressured phosphate bath, the structure is painted with polyester powder paint and polymerized at 200° C in an oven.
DIMENSIONS