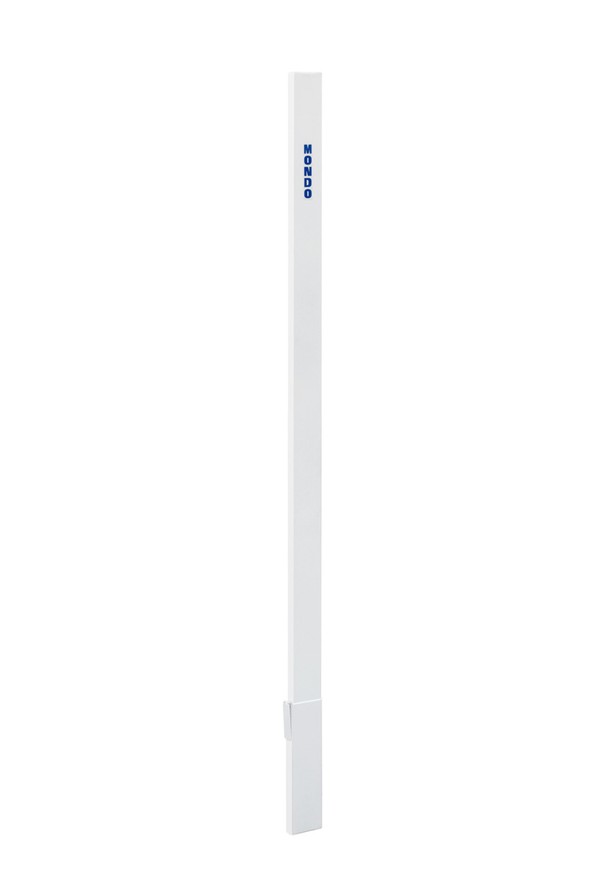 It is manufactured from a steel profile, with rectangular section of 80 x 20 mm.
The pole is held into position by inserting it into a metal sleeve, equipped with a cap, which must be previously embedded in concrete.
After a degreasing treatment, consisting of a pressured phosphate bath, the product is painted with polyester powder paint and polymerized at 200°C in an oven.