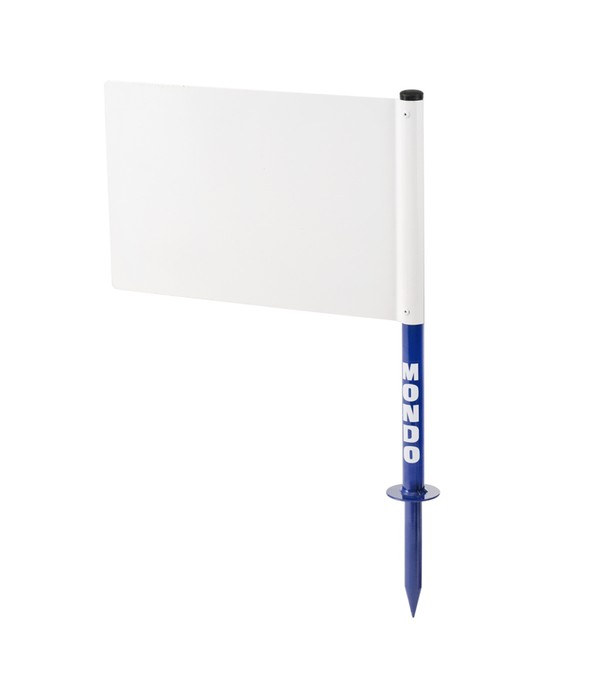 The record marking flag is made of steel sheet and mounted on a support of circular cross section equipped at the top with a plastic end cap, and at the bottom with a point that can be easily driven into the ground.
Personalization available upon request.
After a degreasing treatment, consisting of a pressured phosphate bath, the product is painted with polyester powder paint and polymerized at 200° C in an oven.