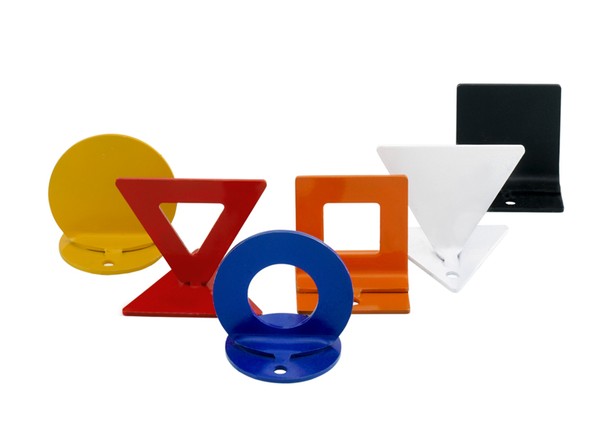 Run-up markers are used by athletes as check marks during long jump, triple jump, pole vault and javelin events.
Various shapes and colours allow the athlete to easily recognize his own mark.
They are made of sheet metal.
After a degreasing treatment, consisting of a pressured phosphate bath, the product is painted with polyester powder paint and polymerized at 200° C in an oven.
SALES UNIT
Set of 12 pieces
DIMENSIONS