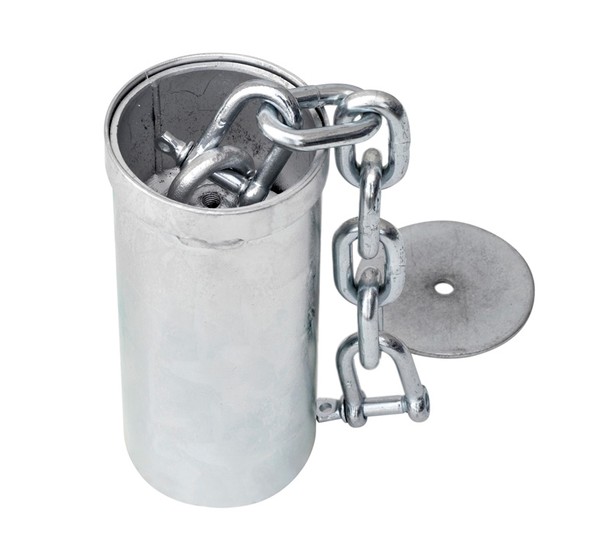 The set contains 4 units of anchors made of steel, using 2 units for each basketball unit.
The anchor comprises a cylindrical steel sleeve that can be embedded in the court floor, making it necessary to make a hole of 100 mm. diameter in the court and also a cover.
The sleeve houses a multi-directional pivot bolt which is joined to a telescopic stud that ends in a ring. This set has been designed so that, when not being used, the stud is completely hidden in the sleeve and remains totally concealed in the sleeve and the anchor is not visible on the court floor due to the cover.
At the time the basketball unit will be anchored the metallic ring is being pulled (anchoring point of the basketball unit) that due to the pivot bolt will adapt itself to the position of the basketball unit.
Both the anchor body and the cover is subjected to a treatment of hot-galvanized coating provides a carbonate of 2 microns.