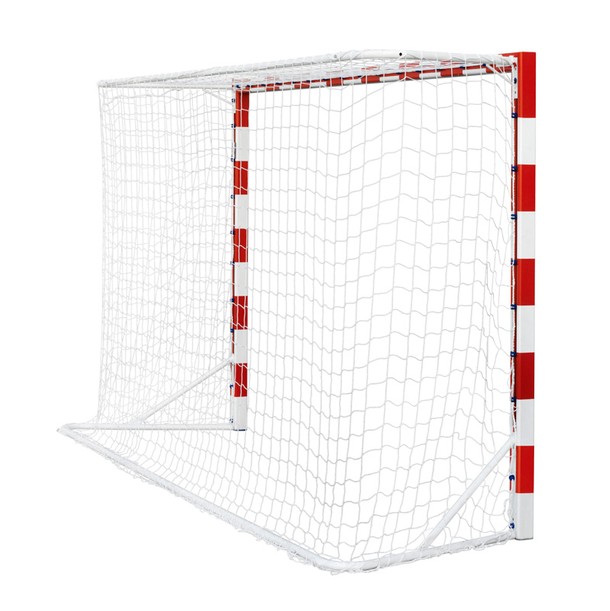 Set of two handball / futsal goal nets.

Each net is constructed of high tenacity polypropylene knotless netting (Raschel system). The net thread thickness can vary from 3 mm to 5 mm (depending on customer choice) with a width of 100 mm in square configuration. Also the colour can be green or white upon the range of products available.
The total net dimension is 2.000 mm x 3.000 mm x aprox. 1.000 mm (both bottom and upper angle).
The net perimeter is made also of high tenacity polypropylene string of 4 mm with Overlock sewing.
Variants
Set of nets for handball or futsal goals PB400-0257 ( Set of two nets Polypropylene 2,5 mm white colour.)
Set of nets for handball or futsal goals PB213-0257 (Set of two nets Polypropylene 3,5 mm white colour.)
Set of nets for handball or futsal goals PB401-0257 (Set of two nets Polypropylene 3 mm white colour.)
Set of nets for handball or futsal goals PB402-0257 (Set of two nets Polypropylene 4 mm white colour.)
Set of nets for handball or futsal goals PB403-0257 (Set of two nets Polypropylene 5 mm green colour.)
Set of nets for handball or futsal goals PB404-0257 (Set of two nets Polypropylene 5 mm white colour.)
Set of nets for handball or futsal goals PB450 (Set of two nets only valid for model PB045)