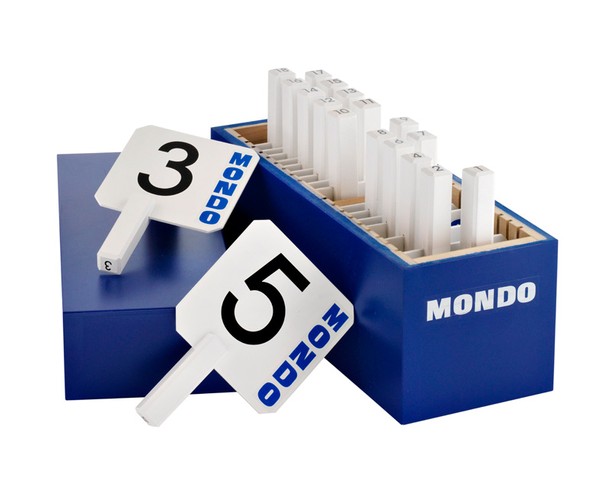 Set of indicators with numbers including a storage box for one volleyball team (for two teams playing two sets have to be purchased).
The indicators are made entirely of plywood. They are rectangular in shape and are made with a solid wooden handle which is offset to allow for easier storage.
Each indicator has a number printed on either side, ranging from 1 to 18 (PY115) or from 1 to 24 (PY125). These numbers are also written on the bottom of each handle for easy identification when stored in the box.
The storage box is made entirely of wood and has several compartments to hold the indicators in numerical order.
Variants
Set of players number indicators for volleyball PY115 (One set of player name indicators (numbers 1 to 18))
Set of players number indicators for volleyball PY125 (One set of player name indicators (numbers 1 to 24))