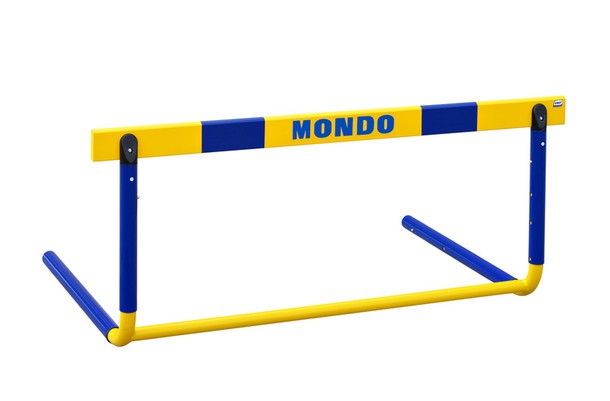 The structure of the hurdle consists of two steel profiles with circular section, bent at 90°, joined by means of a welded horizontal tube.
The L-shaped profiles feature at both ends a blocking system that allows positioning the crossbar or the counterweights. The innovative design is based on the possibility of interchanging crossbar and counterweights: by doing so the part used as horizontal base in one case, can be placed vertically to support the crossbar in another, obtaining heights of 520, 600, 670, and 760 mm in the first configuration, and heights of 840, 910, 1000 mm in the other configuration.
The wooden crossbar is screen-printed according to the regulation
The counterweights are manufactured from steel profiles.
After a degreasing treatment, consisting of a pressured phosphate bath, the product is painted with polyester powder paint and polymerized at 200°C in an oven.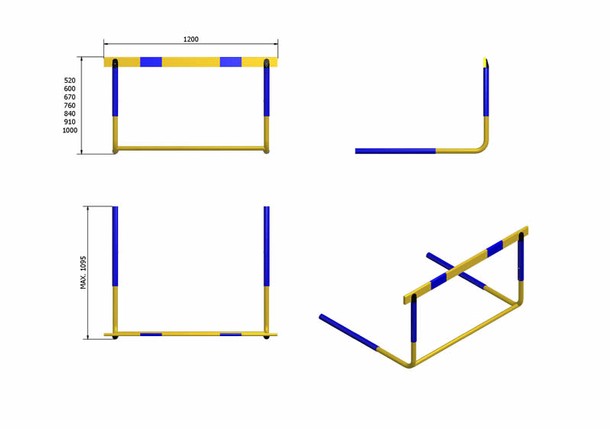 Spare Parts for Seven Heights Training Hurdle AC007
Spare Hurdle Bar AC170
Spare Hurdle Bar AC170