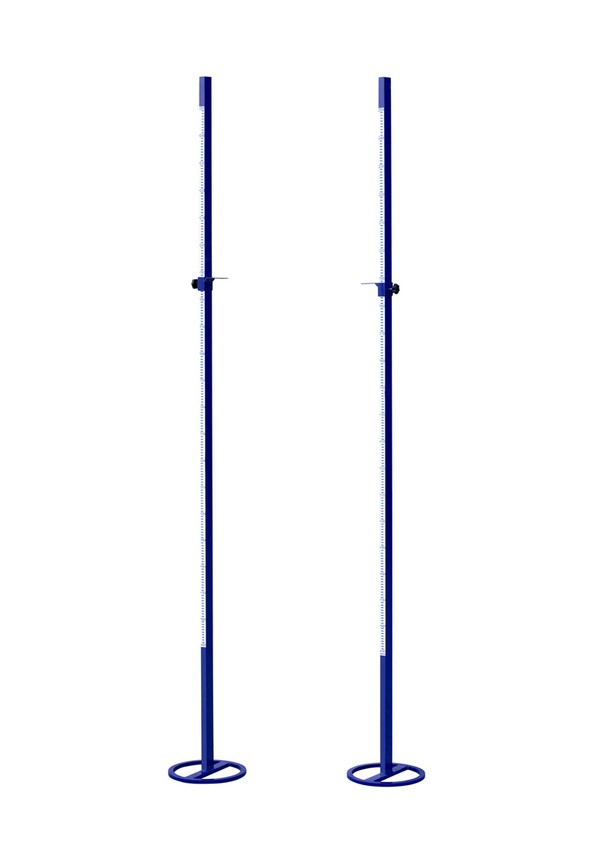 It consists of a steel profile of rectangular section
The crossbar support is equipped with a metal knob that holds it at the selected position.
Adjustable up to 2.5 meters.
The base is made of bent steel.
After a degreasing treatment, consisting of a pressured phosphate bath, the product is painted with polyester powder paint and polymerized at 200°C in an oven.