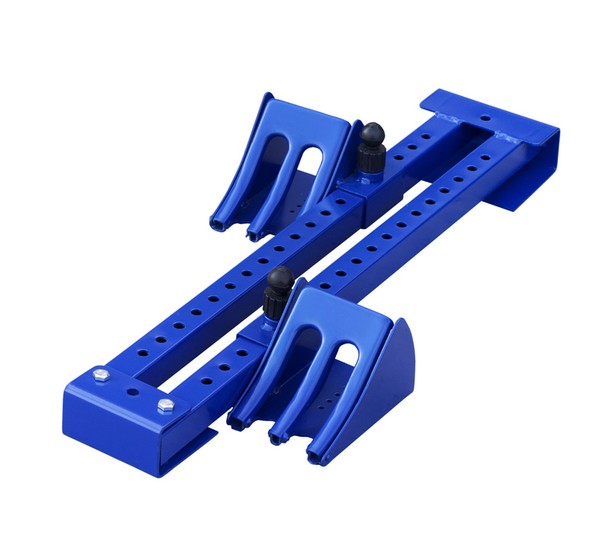 The starting block consists of two pedals with a surface area of 177 square centimeters, made in steel varnished with polyester paint. The tilt can be adjusted to four levels.
The central rail, made of two steel profiles, is 750 mm long. It allows positioning each pedal in 15 positions.
Anchoring to the ground takes place with two pegs, located in the front and rear part of the central rail.