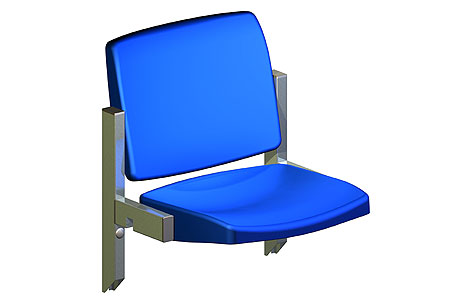 STRUCTURE
Tip-up seat, ergonomically designed for the utmost comfort for sport events' spectators.
Self-bearing seat and backrest in gas injected moulded thermoplastic, without metal inserts or sharp corners, and with rounded edges.
Gravity fold-down seat, with stop mechanism.
Load-bearing structure in rectangular steel tubing, for wall installation.
Watch the video that tells how this model is produced: click here.