MONDO RENEWS THE IAAF CERTIFICATION FOR ATHLETICS EQUIPMENT
MONDO: IAAF OFFICIAL SUPPLIER FOR EQUIPMENT 'TILL 2020!
Jan 9, 2017
Mondo has renewed the IAAF certification for all athletic equipment produced at the plant in Zaragozza, in Spain; among the products we can mention the starting blocks, the equipment for high jump, the landing areas, the launch cages and many other items.
The Certification is a symbol of recognition by the International Association of Athletic Federation of fact that these products meet technical and quality requirements to be used in international competitions.
There are many events in which Mondo has provided its Athletics equipment; just as example in 2016:the World Indoor Championships held in Portland and the Rio Olympic Games!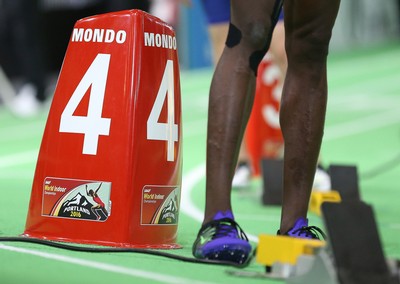 Mondo Athletic Equipment for the World Indoor Championships in Portland