The frame of the 8 digit board is made with steel profiles. Numbers are easily changed with the flip of the corresponding lever.
The frame of the rack is made from 30 mm diameter cold rolled steel tubes.
Two polyethylene wheels mounted on an axis allow for movement by lifting the handlebars.
The cart is equipped with a vertical tube inside which the support of the indicator board is inserted. All tube ends are sealed with plastic pressure caps.
After a degreasing treatment, consisting of a pressured phosphate bath, the structure is painted with polyester powder paint and polymerized at 200° C in an oven.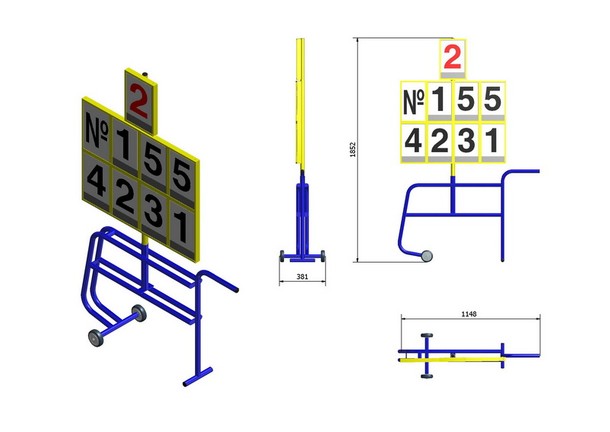 Spare Parts for Eight digits manual indicator board AV040
Red spare Digit for Manual Indicator Board AV041
Ricambio cifra ad alette scorrevoli nero AV042