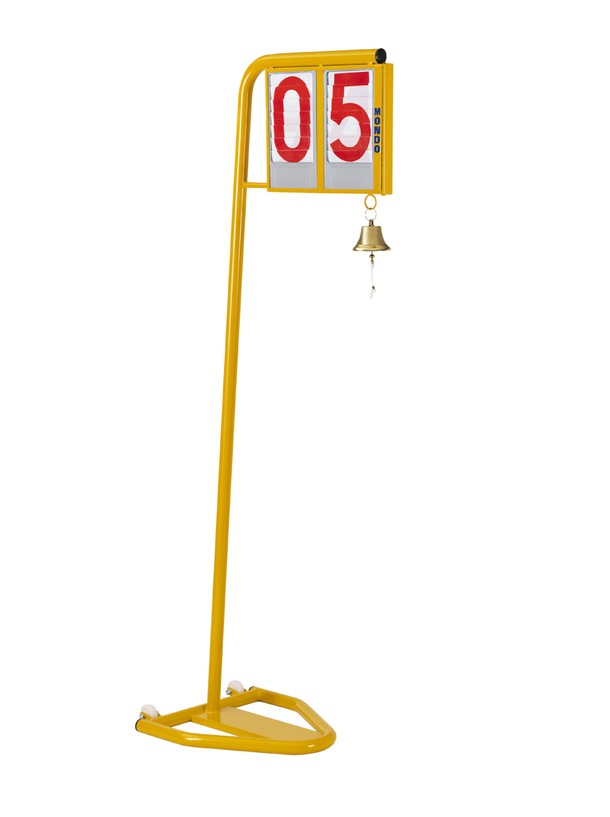 It consists of a steel structure that supports two digits and a bell. Numbers are easily changed with the flip of the corresponding lever.
The triangular-shaped base, made from steel tubes, provides sufficient weight to ensure the stability of the whole structure. It is equipped with 60 mm diameter wheels. The wheels only act when the structure is inclined, ensuring stability during use and allowing mobility.
All metal elements such as bolts, shafts, etc. are zinc coated.
After a degreasing treatment, consisting of a pressured phosphate bath, the structure is painted with polyester powder paint and polymerized at 200° C in an oven.

DIMENSIONS
Spare Parts for Manual Lap Counter AC070
Red spare Digit for Manual Indicator Board AV041
Ricambio cifra ad alette scorrevoli nero AV042