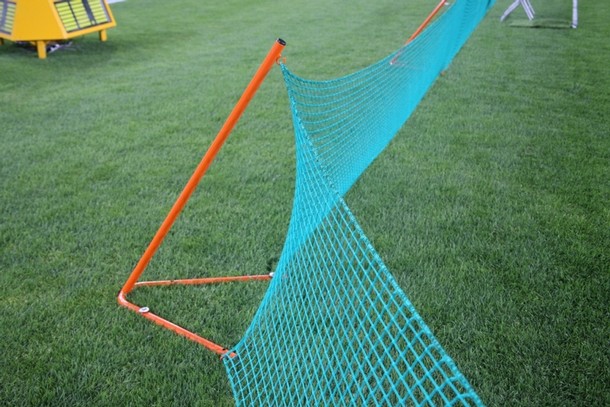 The system consists of a series of metal structures that support a protection net.
The metal supports can be anchored to the ground by means of pegs, and are equipped with three hooks (one at the top and two at the bottom) to support and hold into position the protection net.
After a degreasing treatment, consisting of a pressured phosphate bath, the products are painted with polyester powder paint and polymerized at 200°C in an oven.
The protection net is made from 4 mm diameter braided nylon rope. The mesh size is 45 x 45mm.
The supply includes 100meters of net and 12 metal supports.