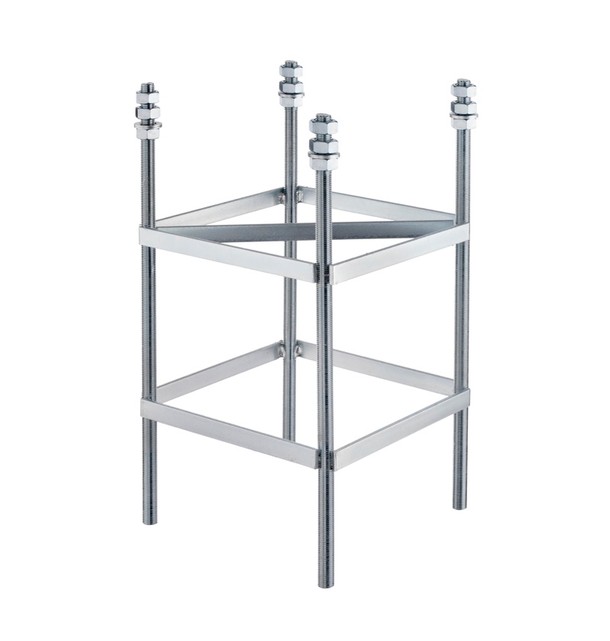 Set of two anchors used to secure the outdoor monotube basketball unit to the ground.
Each anchor is constructed of 4 threaded steel rods of metrical 16 steel secured together by crossbars.
Not only do the cross bars help maintain a fixed distance between the steel rods, they also secure the anchor to the cement foot during installation.
Once the concrete foot is constructed, the thread part of the rods are left exposed so that the basketball unit can be mounted to it.
The four threaded rods have been subjected to a zinc treatment.