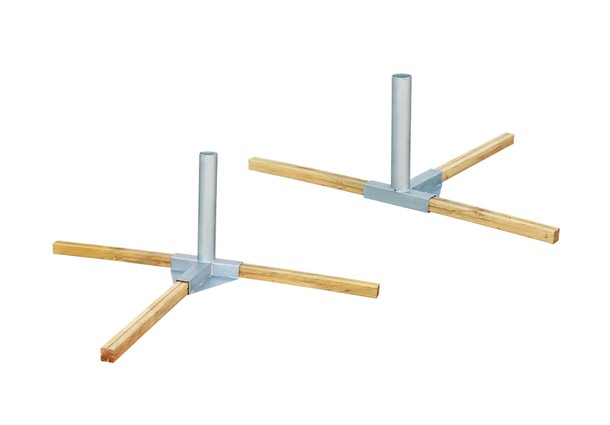 Set of two sand anchors for beach volley posts.
The anchors should be buried in the sand. Wooden square sticks are used to fix them in the sand.
These wooden sticks are inserted into each of the horizontal anchor holes, forming a cross shape and making them very stable once completely buried.
Variants
Set of two anchors for beach volley posts PV020 (Set of two anchorages for beach volley uprights (sand anchorages, for spare for PY040))