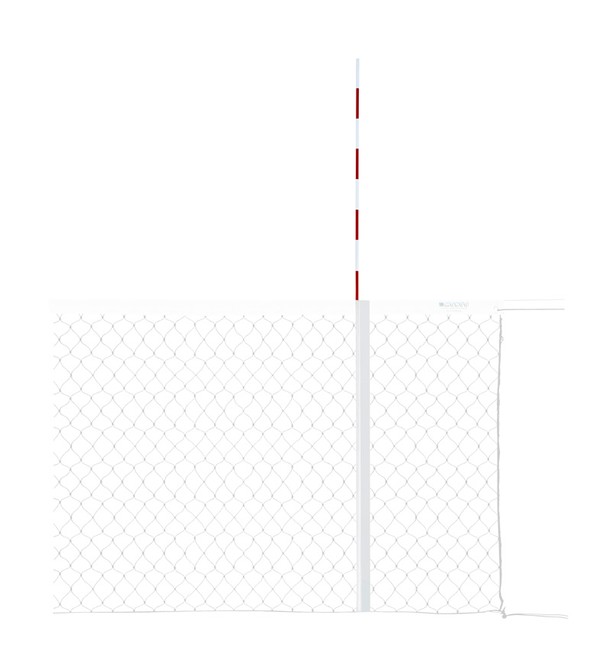 Set of two volleyball rods for high competition net, made of fiberglass.
Each rod is removable, because it is comprised of two parts.
The top part (red and white bands of 10 cms, with total length of 94 cms) is introduced into the bottom part (red with a total length of 86 cms).
The total length of the rod when erected is 180 cm.
Variants
Set of two antennas for volleyball net PY250 (Set of two antennas for net)