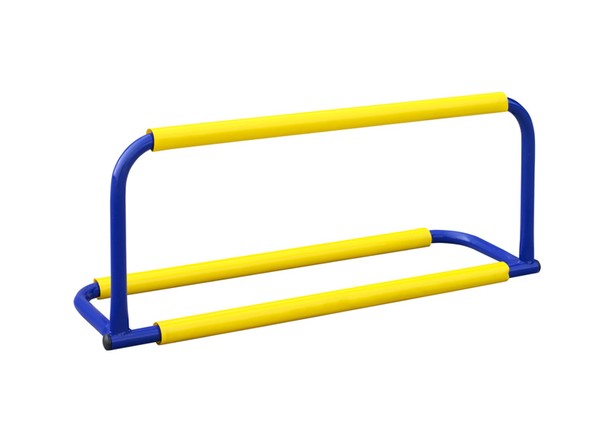 The structure of the hurdle is manufactured from steel profiles with circular section. It consists of two L-shaped pieces joined by means of three horizontal tubes. Thanks to its shape, it can be positioned in three different ways, thus obtaining three different heights (28, 36 and 44 cm).
To avoid injuries to the athletes, the horizontal parts are protected with foam covered with polyester fabric finished in PVC.
After a degreasing treatment, consisting of a pressured phosphate bath, the product is painted with polyester powder paint and polymerized at 200°C in an oven.